Surf-iT
TM
- 3D Modeling System
Order Securely Online
Surf-iT is a complete system of 3D modeling tools for creating high quality digital content
Surf-iT's surfacing modules have automatic solvers for complex geometries and surface topologies ...
Experts know the technical problems with creating smooth surfaces across triangular patches meeting together, its even worse when converging at one point! Try it with a comparative 3D Patch surfacing engine... not so pretty... It's no problem at all for Surf-iT!
Not only does Surf-iT's surfacing engine know how to construct a SMOOTH and geometry-efficient surface for a "Perfect Sphere", Surf-iT can interpolate and predictably surface complex constructed Spline geometries and even let you know if there are errors or inefficient construction problems.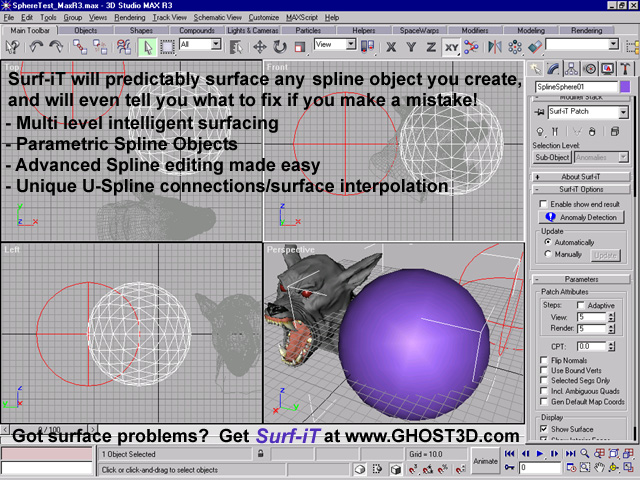 BACK TO SURF-iT PAGE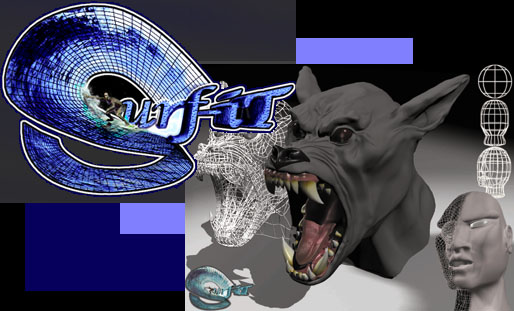 Click here to buy and install Surf-iT now...